nsign.tv increases participation and management of projects with LED screens.
por Marketing nsign.tv en May 12, 2023 4:33:45 PM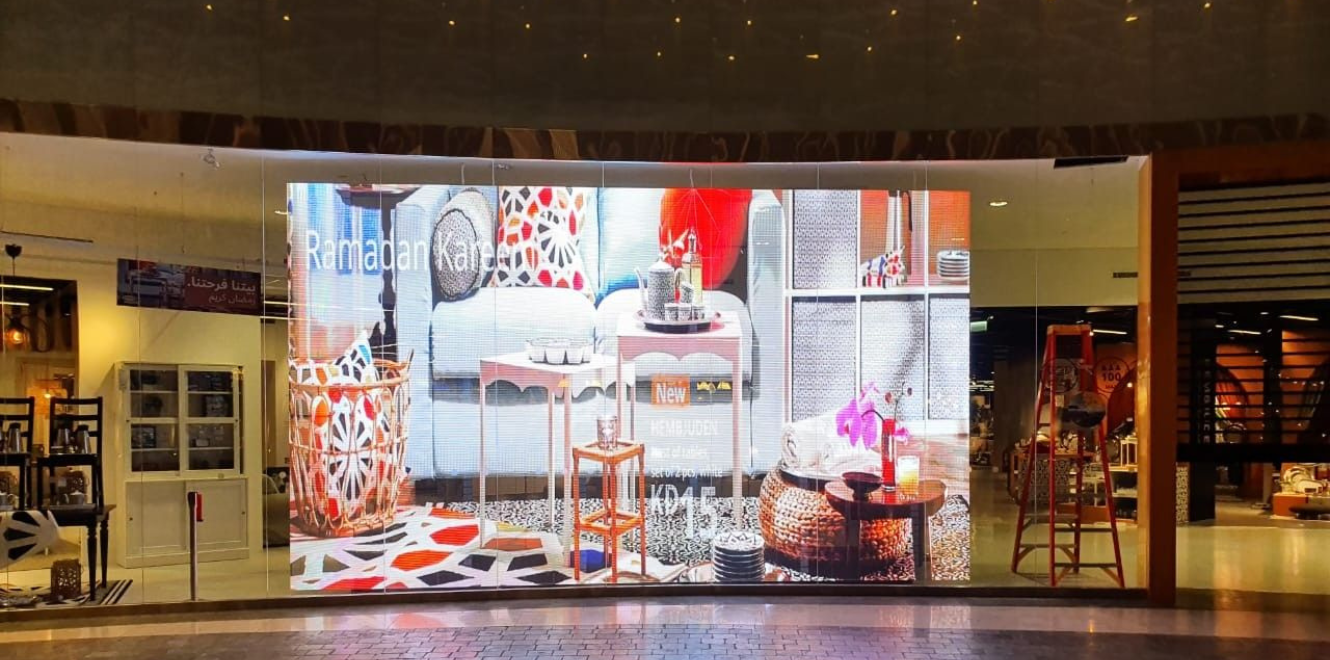 More and more LED projects are being managed with nsign.tv. Customers from different sectors such as retail, corporate, healthcare, catering and hospitality have seen how the platform offers users great autonomy and ease of use.
Due to their high visibility, LEDs are used in decoration, design and entertainment, so supermarkets, airports, highways, small and large shops, corporations, furniture manufacturers, retail space designers and clinics, to name a few, manage the communication of their LED screens with nsign.tv.
And not only the software, but also the 360° consultancy, creating unique ecosystems for each project, assisting various customers in the development of their digitalisation strategy, distribution of certified hardware from LED and display manufacturers, project management (installation, implementation and national and international deployment), technical support, implementation and management of resources both in the field of software and hardware development and in the creative design of digital signage content, through its own experts and strategic partners.


What is a LED and what are its characteristics?

An LED display is a device that works with light bulbs or LED light, Light Emitting Diode, and is characterised by its luminous capacity, offering greater sharpness and variety of colours, as well as greater versatility and ability to adapt to different shapes and sizes.

In addition, LED technology is more environmentally friendly because 1) it has a longer life than other devices, 2) it does not contain toxic elements such as plumb (RoHS Directive 2011/65/EU on the Restriction of certain Hazardous Substances in electrical and electronic equipment, adopted by the European Union in June 2011), 3) it can be easily separated for replacement and recycling, and 4) it has low maintenance costs.


What are the advantages of managing LEDs with nsign.tv?

Among the main strengths of this SaaS platform is the ease of configuration and setup of LED devices, according to the resolution of the player and controller.
In addition, the layout configurator at the playlist management level makes it possible to work with real pixels, and that means that the platform accepts custom measurements without being limited to standard measurements, allowing great flexibility and adaptability to many formats and shapes, whether round, square, rectangular, triangular, etc.
With nsign.tv there is no need to invest in a video scaler, which is usually installed as hardware when you have a LED screen, because the platform itself does the processing, it even has a content adjustment function and can be covered (stretch), filled (deform) or contained, saving costs..

And if that were not enough, the content can always be pre-adjusted to the dimensions of the device's screen and the LED can be managed like any other display, but with the advantage of being adaptable to different formats and screen sizes, for optimum visibility at a distance, a feature that this type of screen has, in the company of a platform that is constantly evolving with its stakeholders, taking into account the new realities of the market.

About nsign.tv

Nsign.tv is a complete digital signage platform that allows brands and retailers to connect and interact with audiences in physical spaces in a user-friendly and intuitive way. nsign.tv offers a measurable, centralised form of storing, organising, programming and reproducing digital content on any screen, flexibly integrated into scalable digitisation projects through AI, Big Data and IoT to ensure differentiated experiences with customers and users in any physical environment. Headquartered in Barcelona, with delegations in Madrid, Valencia, Miami and Mexico City, and certified partners in most European and Latin American countries and the US, nsign.tv manages more than 50 million digital assets on more than 30,000 connected devices in 25 countries around the world and more than 2,000 users, 150 leading brands and retailers from various sectors such as Ikea, Areas, Nespresso, Coca Cola Europacific Partners, Haribo, Unilever, Revlon, P&G, Domino's Pizza, Spar, Aldi, Electronic Arts and Cinépolis, among many others.