Nsign.tv will show its digital signage platform on iiyama's booth at DSS Europe 2023
por Marketing nsign.tv en Jul 4, 2023 10:44:45 AM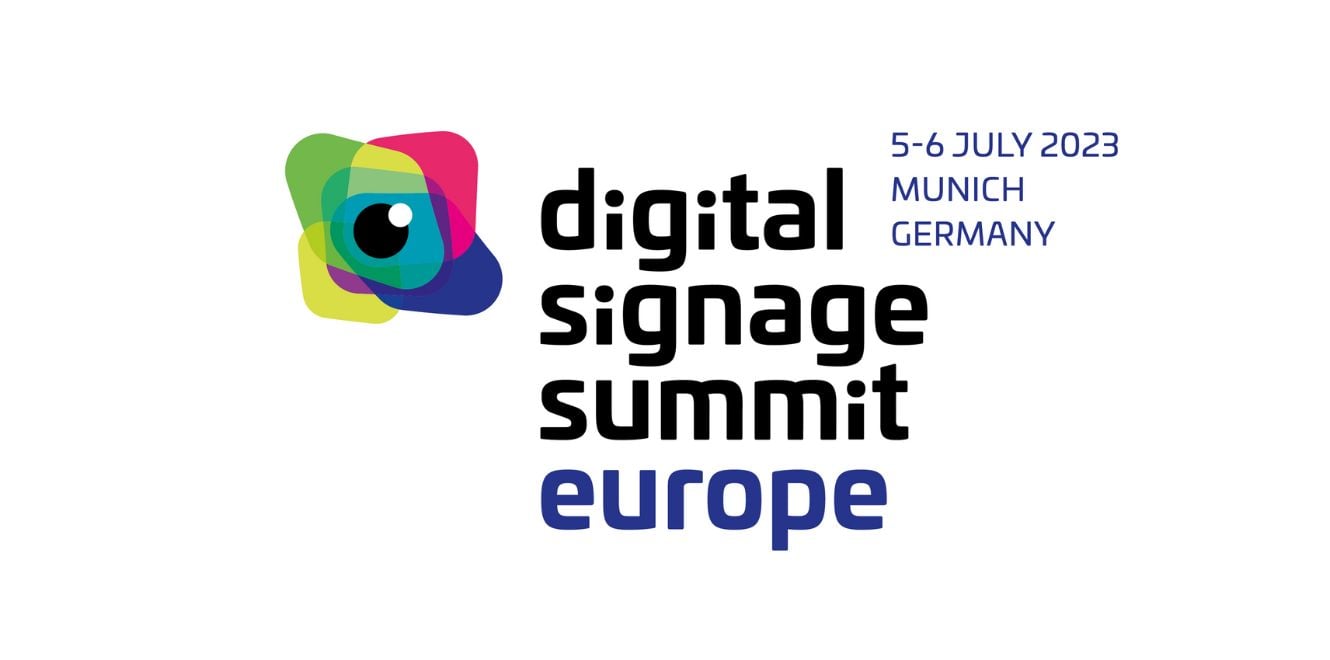 The Barcelona-based technology company Nsign.tv will be present at Digital Signage Summit Europe 2023 (DSS Europe) at the booth of its partner iiyama showing the usability, engagement and interactivity of its multi-awarded digital signage software platform.
DSS Europe is the leading strategy conference for the Digital Signage and Digital out of Home industry to be held in Munich (Germany) on July 5-6 organized by ISE and Invidis Consulting.
Nsign.tv will be at the stand of its partner iiyama (#15), exhibiting the Japanese multinational's All-in-one Solution digital signage screens, a perfect communication solution for the retail, hospitality, education, entertainment and health sectors as well as corporations and other markets.
The integrated solution, apart from getting rid of the need to use external players, allows, amongst its many benefits, the segmentation of the screen in different areas to improve display productivity, connecting two or more displays to create video walls, menu boards or mega banners to display WOW effects, plus also being able to interact with audiences by launching content via IOT (sensors, NFC, QR codes, cameras…).
Visitors to iiyama's booth at DSS Europe 2023 will also be able to see in action one of the most popular resources of Nsign.tv's platform, the applets, which are html5 applications that offer unique, interactive, animated, dynamic and customisable content on the screens.
"A big thanks to our partner iiyama for their continuous support and trust in our DS platform", says Toni Viñals, CEO of nsgin.tv. "We welcome all visitors to come and see the technological advances of our software, which enables full interaction with audiences, with examples such as tactile screens, IOT devices and AI analytical functions".
About Nsign.tv
Nsign.tv is a complete digital signage platform that allows brands and organisations to connect and interact with their audiences in physical spaces in a very friendly and intuitive way. Nsign.tv stores, organises, schedules and plays digital content in a measurable, centralised way and on any screen, integrating with total flexibility in scalable digitalisation projects through AI, Big Data and IoT to create differentiated experiences with customers and employees in any physical space. Headquartered in Barcelona, with offices in Madrid, Valencia, Miami and Mexico City, and certified partners in most countries in Europe, Latin America and the United States, Nsign.tv manages more than 50 million digital assets in more than 30 countries. Nsign.tv manages more than 50 million digital assets on more than 30,000 connected devices in more than 25 countries around the world and more than 2,000 users, 150 brands and retailers from different sectors such as Ikea, Areas, Nespresso, Coca Cola Europa Pacific Partners, Haribo, Unilever, Revlon, P&G, Domino's Pizza, Spar, Aldi, Electronic Arts and Cinépolis, among many others.